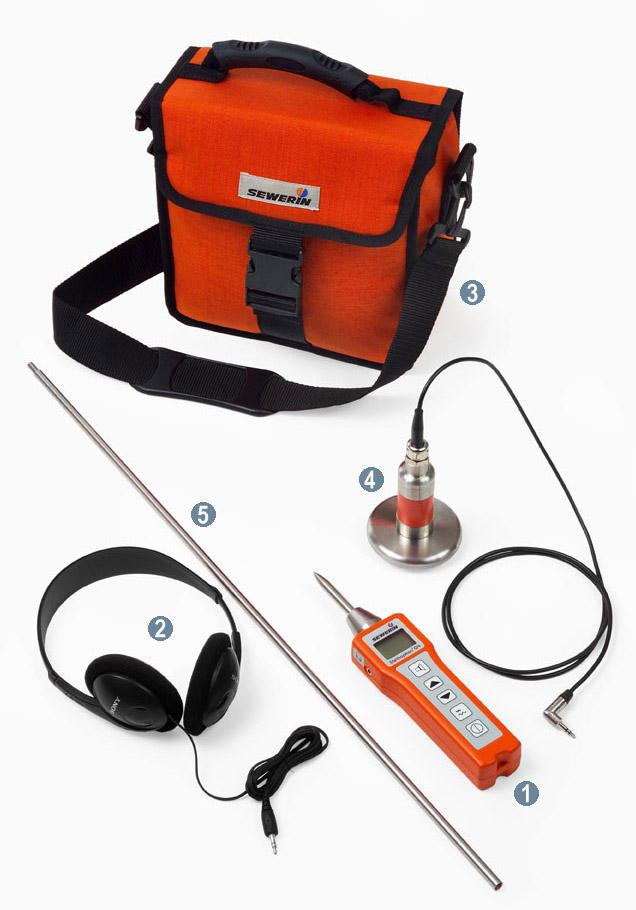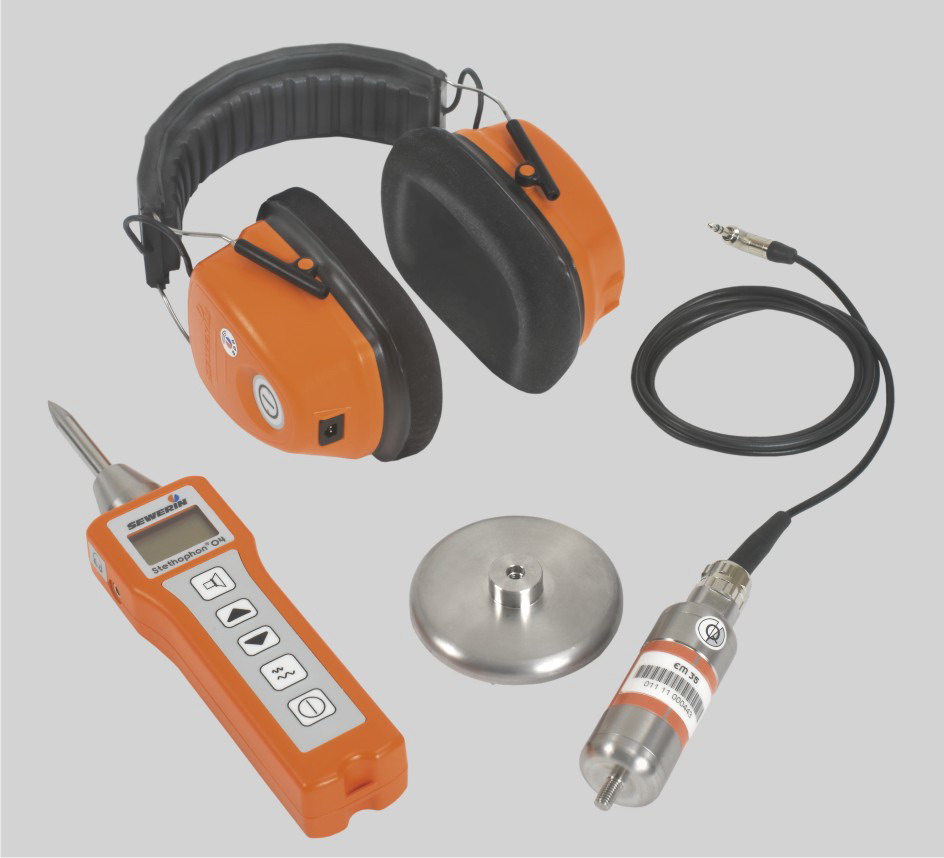 Stethophon 04 - Now with Wireless Headphones !!!
Stethophon® 04 is an electronic listening device for detecting and amplifying structure-borne sound oscillations. The new oscillation sensor ensures undistorted sound reproduction even when the noise is barely audible.
The filter adjusts the sound output of the device to the hearing properties of the users. At the same time, certain sounds are noticeably emphasized (e.g. deep-pitched sounds of plastic pipes, high-pitched sounds of metallic pipes).
The operator hearing protection function automatically ensures that the headphone is muted when loud noises suddenly arise. To simplify localization, the digital display enables the sound intensity at a number of monitoring points to be objectively compared.
Key Benefits
Wireless Headphones Option make this the most convenient & easy to use system on the market !!!
Hearing protection function (Built-In to All Sewerin Listening Devices)
New internal oscillation sensor with improved sound reproduction
External microphones can be connected
Filter function
Mute control
Digital display of noise intensity complete with memory function
Remaining operating time displayed
Display: illuminated, segmented
Power supply: 2 AA batteries
Operating time, approx. 8 hours
Operating and storage temperature: -10 °C ... +50 °C / -25 °C ... +70 °C
Protection class: IP 54 (spray protected)
Weight approx. 250 g, dimensions approx. 212 x 50 x 30 mm (with probe tip)
Applications
Used as Rapid Survey Tool in water networks
Inspection of house service connection lines when the water meter is read
Examination and localization of damage in compressed air systems
Detecting defects in building plumbing and heating installations
Testing & Diagnosis of machine bearings
---