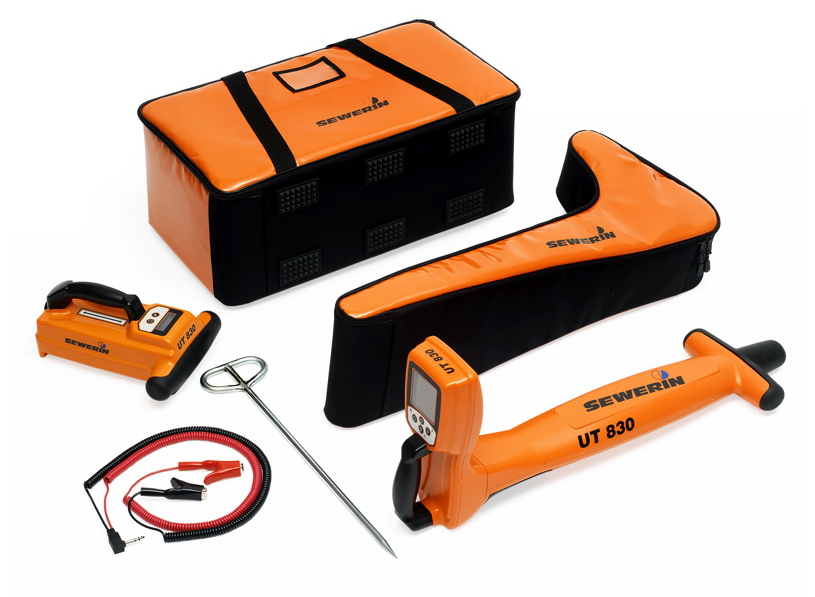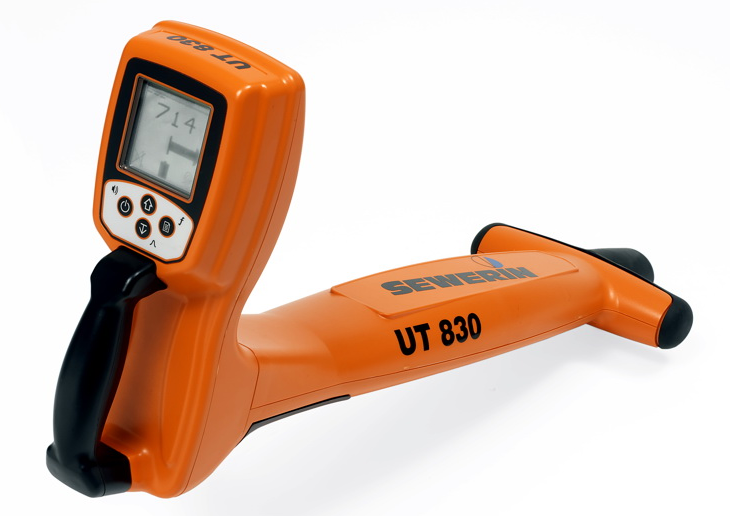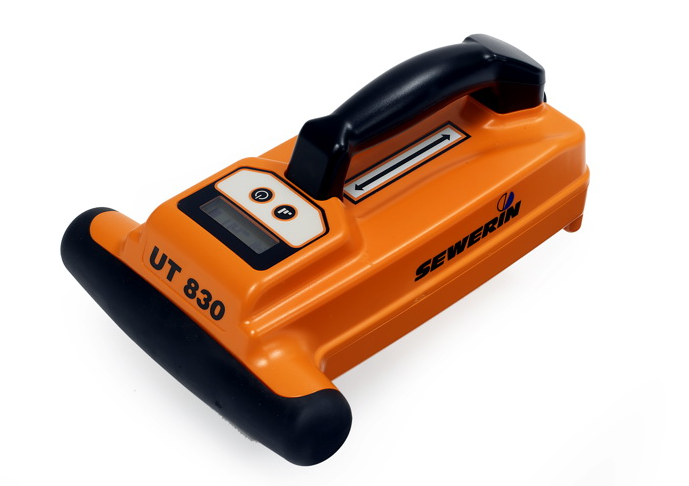 New UT830 Single Frequency Locator
An easy to use, single frequency locator (83KHz) with passive power & cathodic protecion modes and a 1 Watt Transmitter.
Clear Results
Check your results with the exclusive PEAK function. This allows you to easily hide from view at the touch of a button, surrounding pipes picked up because of the high frequency, thus preventing measurement errors and the unintentional location of parallel pipes.
Thanks to its adaptive filtering, the UT 830 offers impressively fast response times. The extremely quick and reliable directional arrow display means that pipes can be located in very tight location corridors, thus guaranteeing precise results.
The fully automated depth measurement gives you an accurate overview of the position of the pipe at all times.
Key Benefits
Light Weight (2.3 Kg), Ergonomic & Well Balanced

IP65 Rating – you can operate it in almost any environment

Large, high contrast backlit LCD screens w/ Automatic Light Sensor

Improved accuracy and repeatability of measurements

Simultaneous Peak & Null Display
Automatic Depth Measurement
1 Watt Transmitter w/ 3 Power Levels
Up to 75 Hrs Receiver Battery Life
Up to 150 Hrs Transmitter Battery Life
You can build your own kits from the items on the pricing page, or select from a range of standard kits.
Download UT830 Brochure
Download UT830 Manual
---