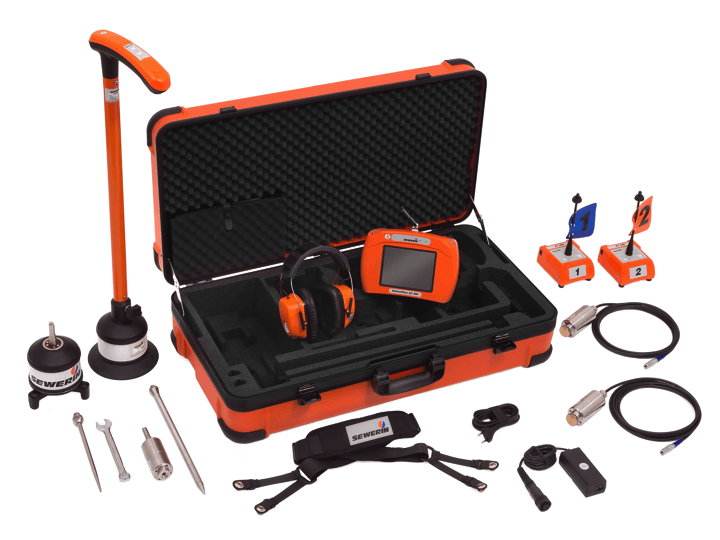 Watch Promo Video
Watch Training Video
SeCorr® AC200 Correlator & Leak Listener
The SeCorrPhon AC200 system from Sewerin is a multifunctional ultimate leak tool combining in a single tough carry case an Aquaphon A200 acoustical water leak detector & SeCorr C200 water leak correlator. The SeCorrPhon AC200 platform offers a large 5.7' high-resolution VGA display, a touchscreen that can be reliably operated with gloves and an operating system that is clearly laid out and easy to operate.
Key Benefits
100% Wireless operation

SDR Wireless headphones
TS200 Wireless Carry rod
5.7" Color VGA Daylight display with touchscreen
Record leak noises
One button auto-filter feature
Wind Protected ground microphone (BM200)
Contact touch microphone (TM200)
Wind Protected soft soil microphone (BM230) (Plus Kit only)
Built-in rechargeable batteries
Numerical display of minimum noise level (0-1000)
Hearing protection function

Lightweight, ergonomic design
Built-in rechargeable batteries (all day use on charge)
High output transmitters (500 mW) w/built-in light
Automatic noise filtering
Certified to IP67 rating
Ruggedized carry case with charger
System components
Receiver

Display 320 x 240 pixels with background LED illumination

PC connection for information download

Socket for direct connection of a variety of microphones

BNC connector for antenna input with 90 deg rod aerial (rotary)

1 or 2 radio channels

Built in NiMH rechargeable batteries and 12V socket for direct power or charging from vehicle

Operating by 12 V= from a vehicle is possible

Operating/storage temperature: -10° … +40 °C / -20° … +60 °C

Weight: approx. 1.3 kg

Dimensions (W x H x D): approx. 12.5 x 18 x 6.5 cm

Operating time: approx. 8 hours
Transmitter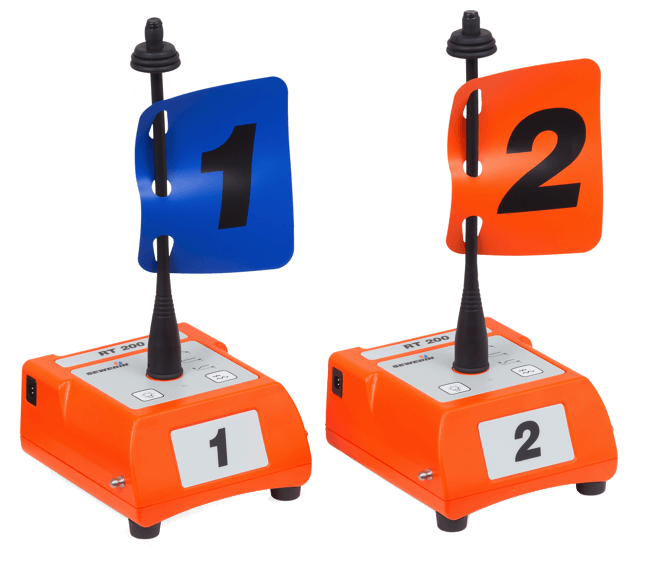 As soon as the microphones receive the noise from a leak the signal is automatically amplified to the optimum level and transmitted digitally along with the amplification details to the SeCorrPhon® AC200.
Both pieces of information are analyzed and processed by the SeCorrPhon® AC200. Utilizing 500mW transmitters signal transmission is clear and strong. Correlation of up to 4km is possible; local conditions may affect the range. Even if the radio transmitter is located within buildings or behind cars or trees correlation can be carried out successfully.
Since correlation requires two microphones, these can either be connected to both radio transmitters or if using only one radio channel, directly to the SeCorrPhon® AC200.
Automatic microphone recognition when attached

Automatically on when microphone connected

Selectable low-pass filter to increase performance on non-metallic pipes

Automatic signal control

500 mW output power level with optimal selectivity

Operating/storage temperature: -10° … +40 °C / -20° … +60 °C

Weight: approx. 1.3 kg

Dimensions (W x H x D): approx. 12.5 x 19 x 7.3 cm

Operating time: approx. 10 hours
Sensors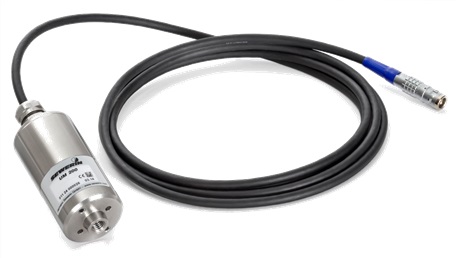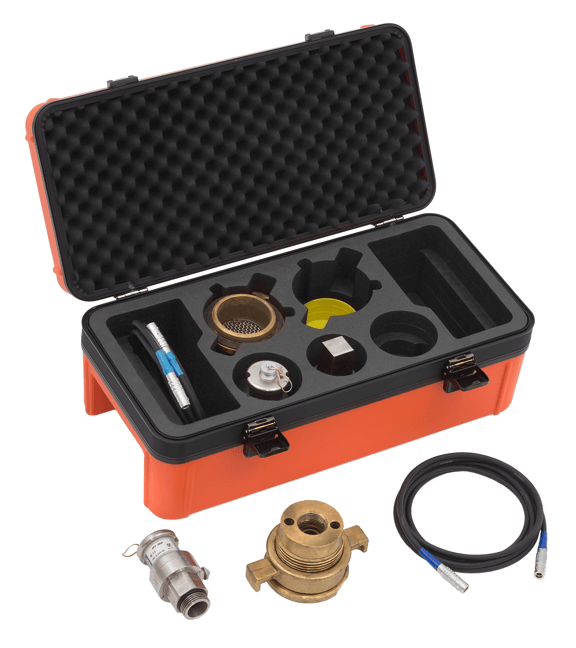 Highly sensitive Piezo accelerometers record noises in the frequency ranges of approx. 1 to 10,000 Hz. A range of adapters enables connection to a wide variety of measuring points.
Hydrophones do not pick up the sound from the pipe material, but directly out of the water column. This offers a considerable improvement of the location range, especially with correlations on plastic pipes. Locating leaks over several hundred meters is possible.
The Ground microphone BM-200 is especially suitable for paved surfaces. The outside housing of the microphone is acoustically insulated from the internal microphone. The microphone body is mounted in a flexible rubber membrane which can move freely within the housing and it is therefore unaffected by rugged surfaces.
Software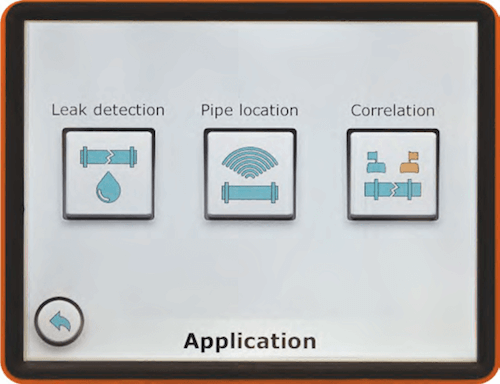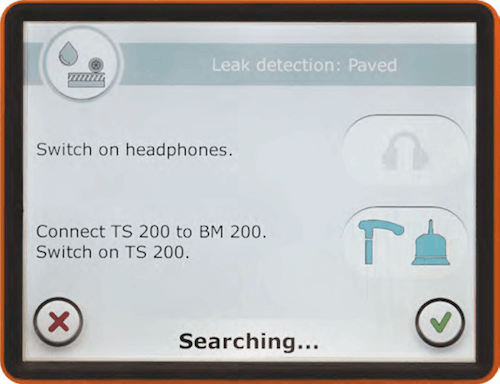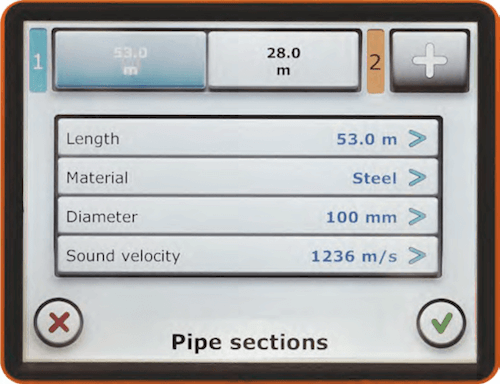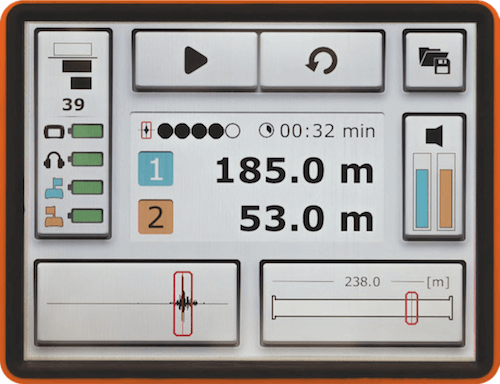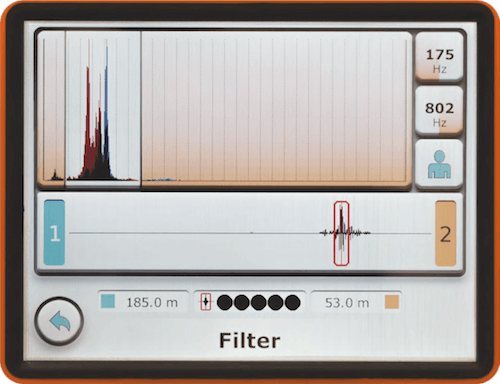 Software is Easy to Use w/ Simple Screens
Leak Listening
Using the ground microphone at regular intervals enables the leak to be located with sufficient accuracy for confident excavation. The SeCorrPhon AC200 displays a precise optical comparison of the noise intensities.
Is the noise getting louder or quieter, what is the trend? The noise gets louder as you get closer to the leak and the measured value increases. The optical display is particularly helpful for beginners or those who do not use the system regularly.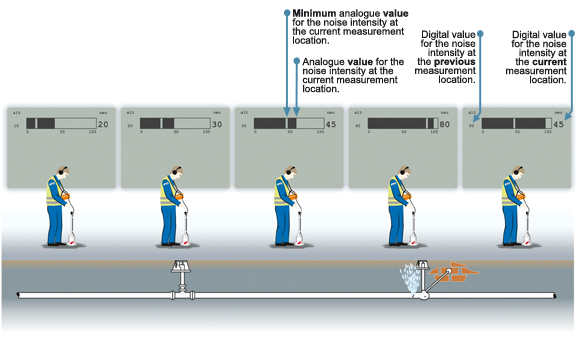 Case
<![if !vml]>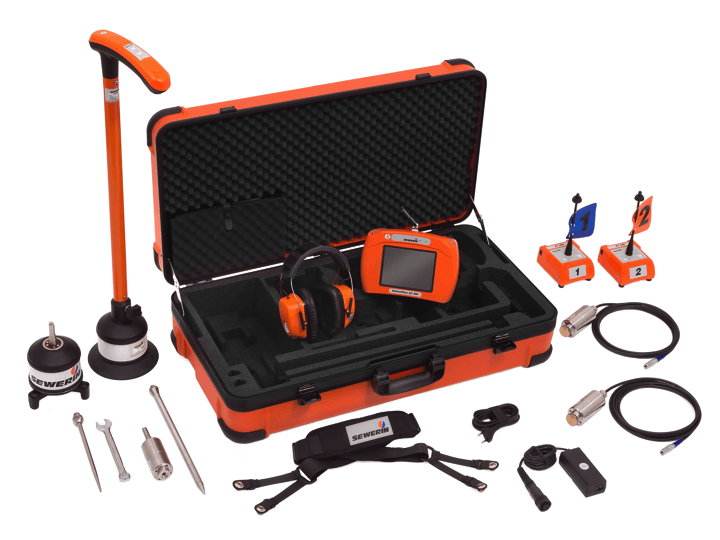 INCLUDES:
<![endif]>
SeCorrPhon AC200
Radio transmitter RT200 x 2
Sensor UM200 x 2
TS200 Wireless Handle
Touch Microphone TM200
Ground Microphone BM200
Ground Microphone BM230 (Optional Extra in Plus Kit)
Wireless Headphones (Stereo)
Mains & Vehicle Chargers
Hand Carry Strap
Carry Belt System (Optional Extra)
Charging Case
This robust plastic case offers space for all system components. The Receiver, Headphones, TS200 and two transmitters can be charged simultaneously inside the closed case.
---