Watch Promo Video

Watch Training Video
Combiphon Plastic Pipe Locator
Locating plastic pipes acoustically
As plastic pipes are not electrically conductive, they cannot be located by classic electro-magnetic methods, using standard Pipe & Cable Locators. The Combiphon uses another principle in pipe location; the acoustic method. Pipes transmit mechanical vibrations better than the surrounding soil and so these vibrations are transmitted along the pipe and through the soil to the surface where they can be detected by a ground microphone such as the Aquaphon A-50, Aquaphon A-100 or Aquaphon A-200.
Key Benefits
Quick & Easy to Set Up
Simple to Use
Reduces Excavation Costs
Works on All non-metallic pipes
Kits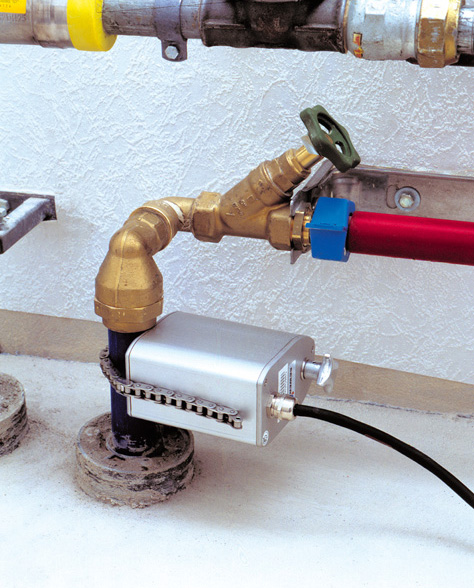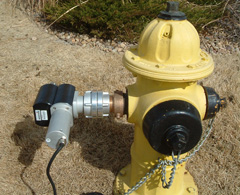 Knocker Stopper
Service Pipes (Water or Gas)
Smaller diameter pipes are set vibrating by the knocker. It taps from the outside onto the pipe wall and generates a vibration that can be easily detected.
Chain fastening for diameters up to 100 mm

Weight: 1.8 kg.
Main Pipes - Water
Larger pipes require more energy to set up vibration. The water column is set into motion by abstraction of water from a hydrant. The water column is restricted at intervals by an internal solenoid plunger; the stopper. The created pressure waves are transmitted in the water column and can be located, even over long distances.
The Combiphon comprises 3 main items:
G5 Generator w/ Optional Wireless Remote
Stopper Water Main Inducer
Knocker Water & Gas Service Pipe Inducer
---